Signature Restroom Amenity Basket
Make your guests feel right at home with our signature Restroom Amenity Basket. We combine useful amenity items with luxury spa items in a beautiful presentation they won't forget. We include a tent card for display alongside the amenity box so they know it's compliments of you!
For *custom* tent cards, please specify your desired tent card text by clicking the "ADD MESSAGE" button at checkout. Due to the custom nature of the order, the lead time is 7-10 business days. If you do not opt for a custom tent card, the tent card will read "Compliments of the Newlyweds" and the lead time will be 3-5 business days plus transit time.
CONTENTS: Whitewashed Seagrass Basket; Advil Packets (2); Altoids Tin; Purell Hand Sanitizers (10) Hairspray Bottle; Hair Gel; Packet of Bandaids; Box of Tampons; Pantyliners (6); Small bag of bobby pins; Packet of Shout Wipes; Roll of Tums (2); Mini Sewing Kit; Kleenex (2); Essie Clear Nail Polish; Packet of Wet Wipes; Marigold & Grey Signature Hand Lotion in Lavender; Marigold & Grey Signature Liquid Soap in Lavender; Tube of Neosporin; Small Bag of Safety Pins; Packet of Nail Files; Extra Gum; Bottle of Contact Solution; Neutral Basket Fill; Double-Sided Satin Ribbon in Ivory, Tent-Style Signage in Calligraphy-style Lettering with the message "Compliments of the Newlyweds" unless otherwise specified. Men's basket does not include feminine hygiene products.

LEAD TIME: Turnaround time for this gift basket and standard tent card is 3-5 business days plus transit time. For custom tent cards, the lead time is 7-10 days. Standard shipping in the continental United States is included. Orders upgraded to Express Shipping placed by 10:00 AM EST will be processed the same business day. 

 
Customer Reviews
Write a Review
Ask a Question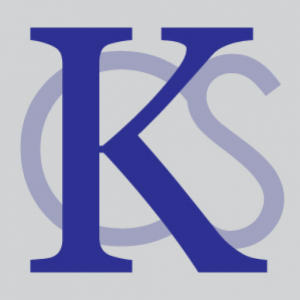 TK
08/13/2021
Teri K.

United States
Signature Restroom Amenity Basket
The quality of the basket is excellent, very attractive. In general, the types of items are appropriate for handling a variety of potential needs of guests — well done! I would omit the Hair Gel, Neosporin and Facial Wipes. Not sure whether Bausch and Lomb disinfectant was contact solution so maybe select a similar product with better labeling. Would increase number of Advil and Pepto Bismal tablets. Maybe try Tide stain pen. The dispensers for the hand soap and lotion look lovely. Printing on host's message card is inviting. Would recommend this product to future buyers.
09/01/2021
Marigold & Grey
Hi Teri! Thank you for your kind words and honest feedback. We are in the process of revamping our restroom baskets and your comments have been very helpful! All my best, Jamie & Team M&G
---
---